Maikii, l'azienda che produce chiavette USB per Warner Bros
23 Mar 201623 Mar 2016
In occasione dell'uscita del film 'Batman v Superman: Dawn of Justice', l'azienda di Treviso lancia con il brand Tribe una collezione di chiavette ispirate agli eroi della pellicola. Fondata nel 2008 da due 26enni, ha sedi anche in Cina e in California, accordi con Disney e Universal e un fatturato di circa 20 milioni
In principio erano i Puffi. Poi si sono aggiunti i personaggi di Star Wars. Ora è la volta di Batman e Superman. E per i più esigenti c'è anche Wonder Woman. In occasione dell'uscita del film
Batman v Superman: Dawn of Justice
, l'azienda italiana
Maikii
, con il suo brand Tribe, lancia
in partnership con Warner Bros. Consumer Product e DC Entertainment, una collezione ufficiale di chiavette USB ispirate al film.
A supporto della pellicola che uscirà nelle sale italiane il 23 marzo e che porta sul grande schermo per la prima volta insieme Batman e Superman interpretati da Ben Affleck e Henry Cavill, l'azienda italiana ha creato una special edition dei due Super Heroes protagonisti, rappresentati con lo stesso outfit del film. La collezione USB DC Comics di Tribe comprende chiavette USB da 16 GB con le sembianze degli iconici personaggi di Batman, Superman, Wonder Woman, The Flash, Catwoman e The Joker. Chiavette il cui disegno e stampa viene effettuato nella sede di Treviso, mentre le schede di memoria vengono realizzate in Cina.
Una partnership particolare, quella nata tra Maikii e Warner Bros. Consumer Products e DC Entertainment: da una parte c'è, infatti, un'azienda giovanissima fondata da 2 ragazzi under 30, dall'altra ci sono colossi come Warner Bros. Consumer Products che è una delle maggiori organizzazioni nel licensing e nella vendita di merchandising nel mondo, e DC Entertainment, casa degli iconici brand DC Comics (Superman, Batman, Green Lantern, Wonder Woman, The Flash), Vertigo (Sandman, Fables) e MAD, che è la divisione creativa che integra i propri contenuti con la Warner Bros. Entertainment e la Time Warner.
"Un accordo giunto dopo due anni di corteggiamenti reciproci e dopo aver soffiato l'affare al nostro grande competitor a livello mondiale, la francese EmTec" ci racconta Matteo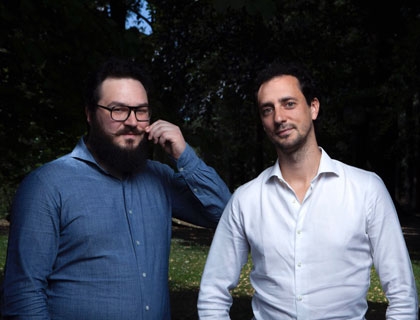 Fabbrini, uno dei fondatori dell'azienda, creata nel 2008 con l'amico Francesco Poloniato, allora entrambi ventiseienni di Treviso. Maikii conquista presto il mercato della produzione e distribuzione di chiavi USB, Power Bank e accessori legati al mondo dell'elettronica di consumo. Ha al suo interno una divisione dedicata al segmento retail che realizza e distribuisce a livello globale i prodotti di oltre 10 licenze con il brand Tribe. Nel 2011 ha aperto una sede produttiva in Cina, a Shenzhen, che oggi conta più di 80 operai su una superficie di oltre 4mila mq. Il 2014 è stato per l'azienda un anno cruciale sia per l'apertura della sede in California, sia per importanti accordi conclusi con Disney e Universal. Il team è composto da 50 persone, nelle tre sedi, con età media inferiore ai 30 anni. Ad oggi ha venduto oltre 10 milioni di pezzi nel mondo raggiungendo nel 2015 un fatturato di circa 20 milioni di euro tra promozionale e retail.
"Siamo davvero molto soddisfatti di lavorare con Warner Bros. Consumer Product perché è un modo per avvicinare ancora di più i fan al film. Sapevamo di dover allargare la nostra attuale collezione di supereroi ai DC Comics Super Heroes per rispondere alle richieste dei loro numerosissimi fan e sapevamo che Batman v Superman: Dawn of Justice sarebbe stata la soluzione perfetta" continua Matteo Fabbrini, che guarda già al futuro, e nel 2016 vuole ampliare la gamma di prodotto con gadget tecnologici in licenza nel settore audio e travel.
Articoli correlati