Tech Insights, a Milano i big dell'innovazione per parlare di high-tech e imprenditorialità
03 Ott 201603 Ott 2016
Il 6 ottobre l'evento organizzato da United Ventures su come tecnologia e smart investing stanno proiettando la nostra società nel futuro. Tra gli speaker Massimo Banzi (Arduino), Francesco Caio (Poste Italiane), Gill Cogan (Opus Capital). Più alcuni startupper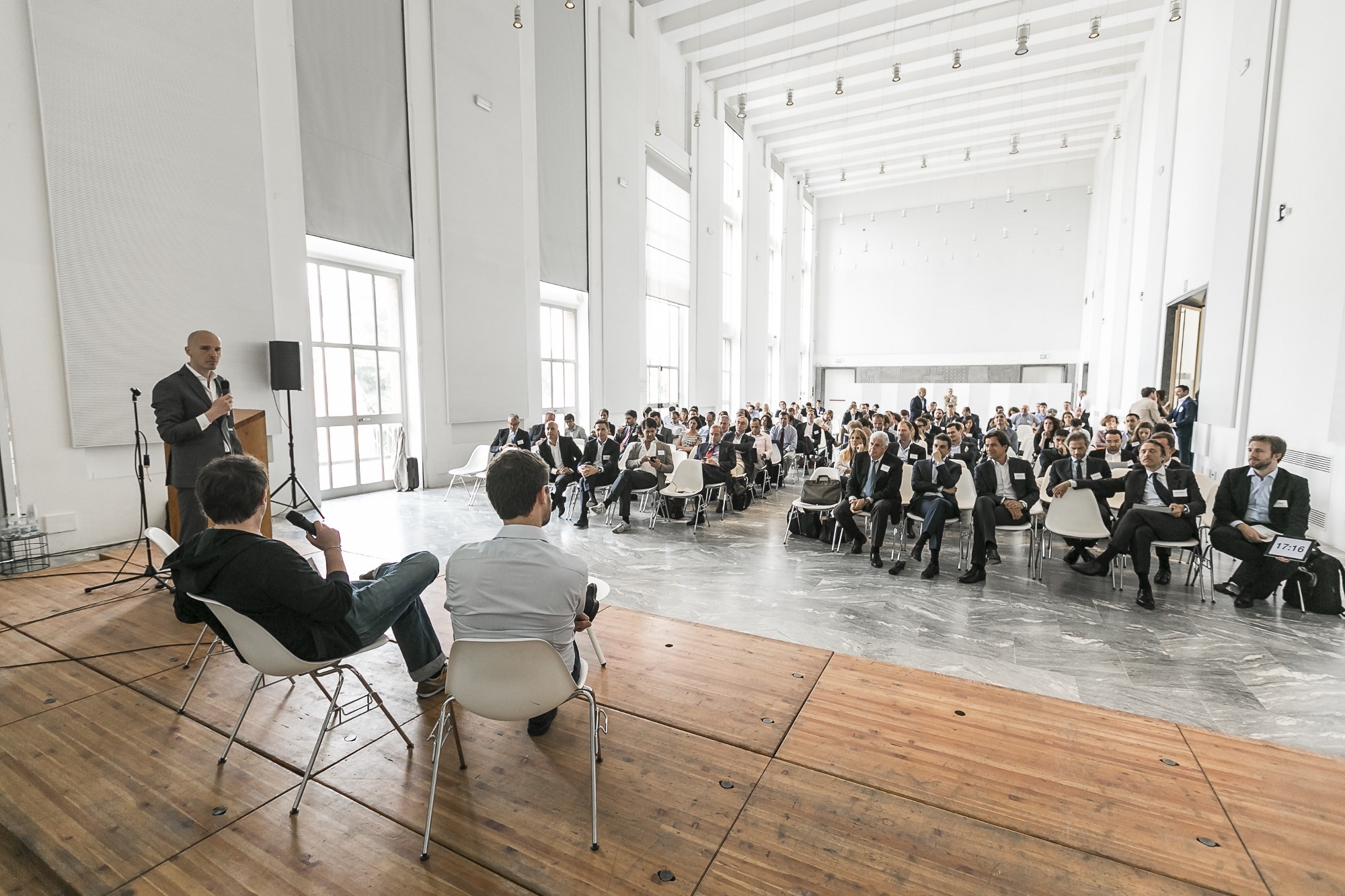 Alcuni dei big dell'high-tech internazionale insieme per cercare di delineare scenari futuri. Come ogni anno
United Ventures
– realtà impegnata in Italia nel venture capital, focalizzata sugli investimenti innovativi e tecnologici – organizza a Milano
TECH INSIGHTS
, un evento in lingua inglese che unirà alcuni importanti e selezionati leader per discutere di come
tecnologia, smart investing e imprenditorialità
stanno proiettando la nostra società nel futuro in un mondo che cambia a ritmi mai visti prima. Quest'anno il TECH INSIGHTS si terrà il 6 ottobre alla Fondazione Riccardo Catella dalle ore 9 alle 13.
Ecco il programma:
9.15 AM
WELCOME ADDRESSES
Massimiliano Magrini, Managing Partner United Ventures
9.30 am
KEYNOTE
Valerio De Molli, CEO The European House Ambrosetti
9.50 am
SMART INVESTING
Le società di VC finanziano le tech company per affrontare la trasformazione digitale e rimodellare le loro industrie. Alcuni investitori internazionali discuteranno di strategie, esperienze di investimento e di desiderio di costruire un ecosistema per aiutare le società ad avere successo.
Moderatore: Paola Bonomo, Non Executive Director
Panelists:
Gill Cogan, Founding partner Opus Capital
RobKniaz, Founding partner Hoxton Ventures
Edoardo Bounous, European Director Symphony Technology Group
Michael Shepherd, Managing Director and Owner Growth Point Technology Partners John Paton, Chairman & Managing Partner IVA Ventures
10.35 am
TECH CHAMPIONS
Questa sessione ospiterà imprenditori che guidano startup di successo grazie alla loro capacità di raggiungere grandi o nuovi mercati e di coinvolgere i clienti attraverso nuovi canali e piattaforme.
Moderatore:Roberto Bonzio, giornalista
Panelists:
Massimo Banzi, Co-Founder & CEO Arduino
Niccolò Maisto, Co-Founder & CEO Faceit
Paolo Galvani, Chairman & Co-Founder Moneyfarm
Andrea Calcagno, Founder & CEO Cloud4Wi
Andre Schmidt, Founder & CEO DutyCalculator
11.40 am
FIRESIDE CHAT
Francesco Caio, CEO Poste Italiane
Massimo Costa, Country Manager WPP Italy
Intervistati da Carlo Alberto Carnevale Maffè, Professor of Strategy at Bocconi University School of Management
12.20 pm
OPEN INNOVATION & TECHNOLOGY TRANSFER
La capacità delle multinazionali di assorbire le tecnologie è essenziale per il loro successo. IN questo contesto le strategie di open innovation e di collaborazione con i centri di ricerca sono essenziali per fare un trasfrimento producente dalla ricerca alla creazione di valore.
Moderatore: Luca Salvioli, Innovation Editor Il Sole 24 Ore
Panelists: Ivo Boniolo, Chief Innovation Officer e-Novia
Cabirio Cautela, Associate Professor Politecnico di Milano – Design department Agostino Cavazza, Researcher Edmund Mach Foundation
Bruno Lepri, Head of Mobile and Social Computing Lab at FBK and MIT Media Lab
1.05 pm
FINAL REMARKS
Paolo Gesess, Managing Partner United Ventures
Articoli correlati